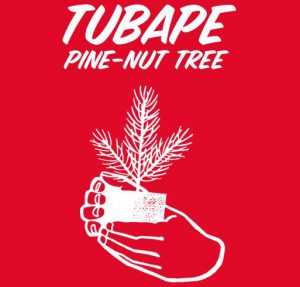 As we previously reported, members of the Paiute Nation were incensed by the Forest Service's clearcutting of Tubape (pine nut trees, or Pinyon Pine) outside Sweetwater, Nevada in recent times.
The Forest Service clearcut over 70 acres of trees in an area that is of special significance — without consulting tribes. The grove that was cut was a traditional harvesting location for many generations. Some Paiute locals have even written of ancestors remains being placed in this location, making it a burial ground.
This struggle has continued, led by Myron Dewey and other local indigenous people, who are contesting the Forest Service and BLM's allegations that cutting the trees improves habitat for the Sage Grouse. If you are located in northern or western Nevada, or the nearby regions of Oregon or California, you can visit www.tubape.org to learn more about this issue about contact the local organizers.
It has been said that the Pine Nut is for the Great Basin peoples what the Bison is for the Plains Nations.
Here are two ways to support their efforts to protect the Tubape:
Buy a Tubape T-shirt with all proceeds going to education around this issue.
Sign this petition to urge the BLM and Forest Service to cease and desist their misguided cutting of the Tubape.
Harvesting of Pine Nuts is a traditional activity that has been practiced for thousands of years. Today, many indigenous residents of the Great Basin continue to harvest Pine Nuts for consumption and sale. The harvesting of Pine Nuts, even in large quantities, does not generally have a negative impact on the health or regeneration of a given forest. Thus the people can get high-quality delicious food without harming the land.