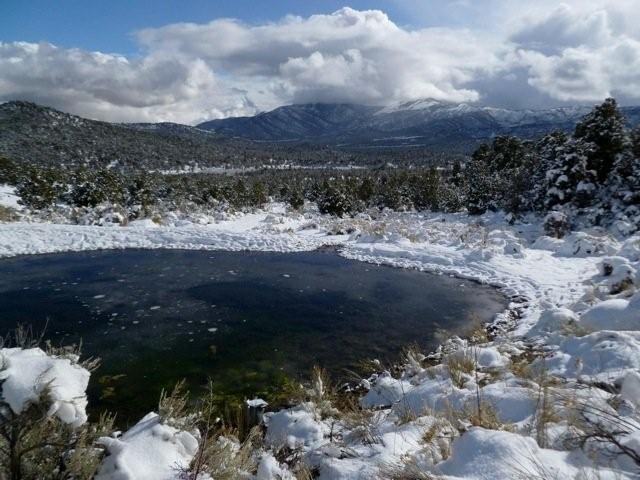 The Confederated Tribes of the Goshute, or CTGR (the name "Goshute" derives from the native word Ku'tsip or Gu'tsip, people of ashes, desert, or dry earth), [17] "reside in an isolated oasis in the foothills of the majestic Deep Creek Mountains on what is now the Utah/ Nevada state line," according to their web page Protect Goshute Water. There are 539 enrolled tribal members, and about 200 of them live in Deep Creek Valley. "Our reservation lies in one of the most sparsely populated regions of the United States, and it has always been our home. Resulting from this isolation, we have benefited by retaining strong cultural ties to Goshute land, our traditions, and a resolute determination to protect our ways.
Ironically, water, the most elemental resource in our basin, is the very thing developers now seek to extract and send 300 miles away for Las Vegas suburbs. The Southern Nevada Water Authority's pipeline proposal would draw 150,000 acre feet per year from the Great Salt Lake Watershed Basin lowering the water table, drying up our springs, and fundamentally changing access to water over this vast region for plants, wildlife, and people." They go on to say that "SNWA's groundwater development application is the biggest threat to the Goshute way of life since European settlers first arrived on Goshute lands more than 150 years ago."
Read the full article here: Groundwater Pipeline Threatens Great Basin Desert, Indigenous Groups | Deep Green Resistance News Service.