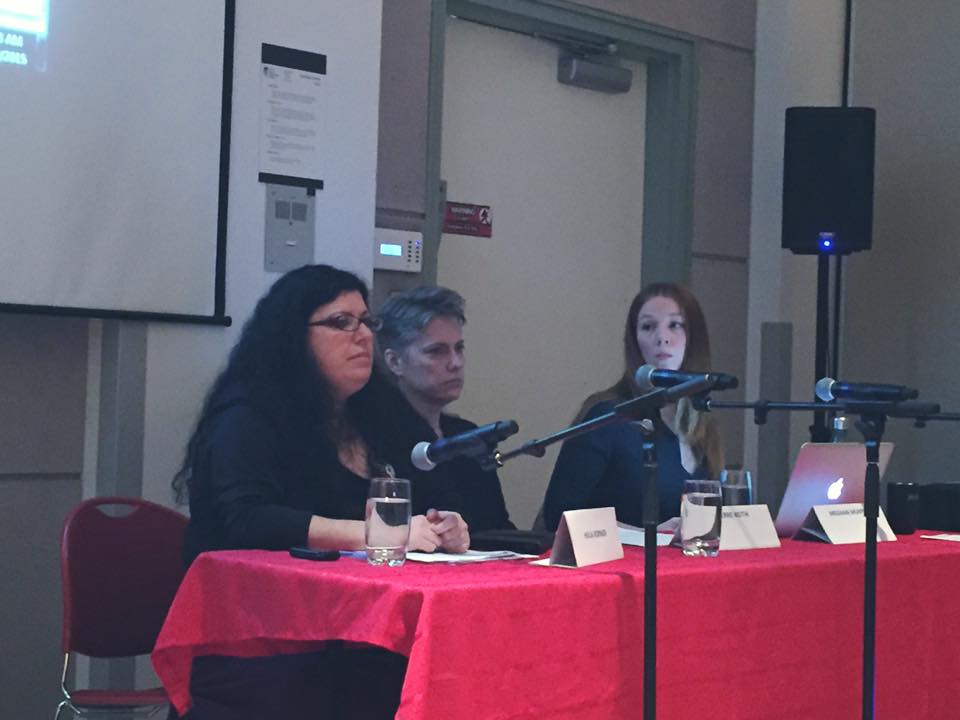 This post comes from Feminist Current:
On Saturday, December 5th, Vancouver Rape Relief & Women's Shelter hosted their annual Montreal Massacre Memorial event at the Vancouver Public Library. The event coincides with the National Day of Remembrance and Action on Violence Against Women (December 6th), the anniversary of the murders of 14 women at l'École Polytechnique de Montréal in 1989, also known as the Montréal Massacre.
This episode features audio from a panel called: Creating Alternative Platforms for Feminist Analysis, featuring myself [Meghan Murphy], [Deep Green Resistance author and co-founder] Lierre Keith, and Vancouver Rape Relief collective member, Hilla Kerner (whose speach is not included in this podcast episode). We discuss not only the ways in which we've managed to continue to find and create platforms for feminist discourse and to speak out against male violence against women, but also the kind of no-platforming and silencing of feminists that has become common practice in recent years.
The panel was moderated by Samantha Grey, a collective member at Vancouver Rape Relief.
Lierre is a writer, small farmer, and radical feminist activist. She is the author of six books including, The Vegetarian Myth: Food, Justice, and Sustainability, which has been called "the most important ecological book of this generation." She is also coauthor, with Derrick Jensen and Aric McBay, of Deep Green Resistance: Strategy to Save the Planet. She's been arrested six times for acts of political resistance.
—
Listen to the interview here: Creating alternative platforms for feminist analysis