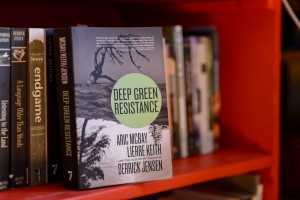 "A black tern weighs barely two ounces. On bodily reserves less than a bag of M&Ms and wings that stretch to cover twelve inches, she'll fly thousands of miles, searching for the wetlands that will harbor her young. And every year the journey gets longer as the wetlands are desiccated for human demands."
Read the full excerpt from Chapter 1 of the book Deep Green Resistance: Strategy to Save the Planet.
Check out the book at your local library or buy a copy and support the Deep Green Resistance movement.