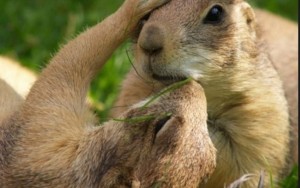 CASTLE ROCK, COLORADO — A campaign to save a colony of thousands of Prairie Dogs threatened by the development of a mall on Colorado's Front Range, south of Denver, is being led by Deep Green Resistance Colorado.
VIDEO: DGR Colorado member destroys Prairie Dog traps
The planned mall, to be built by Alberta Development Corporation, will require the extermination of more than 100 acres of Prairie Dogs, one of the largest remaining colonies in the region. Biologists estimate that prairie dog populations have been reduced by 99% from historic levels due to "development" and extermination programs.
"Alberta Development Partners LLC and the town of Castle Rock, CO is building the 'Nation's Biggest Mall' on top of one of the largest existing prairie dog colonies on Colorado's Front Range. Prairie dogs are fast disappearing from their habitats and are currently at less than one percent of their historic numbers. If we don't work to protect this keystone species we will see the prairie dogs, along with the many other species dependent on their survival, go extirpated from our communities. Extinction is not an option for us, and our aim is to gather together and reverse the policies in place that are working against the survival of our wildlife and lands. We will defend and be the voices for the prairie dogs.