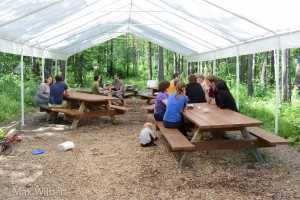 Members of the Great Basin chapter of Deep Green Resistance recently attended the annual DGR member conference, which was held this year near Syracuse, New York.
This was the 3rd annual all-DGR member conference, and drew attendees from around the world.
Gathering together is an opportunity to build relationships, get to know others who believe as you do, share strategies and creative ideas, and prepare for the next year of action. If you're considering joining DGR, get in touch – and we hope you'll be able to join us at the next member conference.